Business Success Systems was launched to address the main issues in SMEs, the mistakes that keep business owners trapped in their businesses and the barriers that prevent profitable, sustainable growth. We now have the methodology and the people to make it happen.  We help create extraordinary businesses every day.
Let's be frank. There are alternative solutions on the market. However, in our experience, the Business Success Systems process has proven to be a superior solution to alternative products/services. The main reasons for the superiority boils down to the depth of content of each process and the level of consultant input into the process.
The Business Success Systems process provides an enhanced level of potency through the interactive process of investigation and solution development enabled by the high level of involvement of a highly qualified and experienced consultant in the process. The psychological element of the process cannot be underestimated. The difference is akin to someone going to a medical specialist to discuss a specific health issue compared to reading about that issue in a book. The direct interaction makes the process personal, with a full discussion of the implications, resulting in a decision to take action, whereas the less interactive process is a theoretical exercise which results in less commitment to action, and even when it does, the diagnosis and remedy are less customised to the specific needs of the client.
While other services provide many useful tools and templates, they fail to add up to a structured, systematic development pathway that helps you look at least two stages ahead in the business growth model, so you can not only grow your business successfully, you can anticipate and work through the implications of growth and avoid becoming stuck behind a barrier. With Business Success Systems, you are provided with more than a toolkit and some brief training on how to use it. You become an integral part of a team that works in an ongoing partnership focused on delivering you the ultimate service – helping you achieve your business goals so that you have the financial capability and freedom to achieve your personal lifestyle goals as well.
We work closely with you to customise a seamless process where you and the Business Success Systems team work together to ensure you achieve the results you want.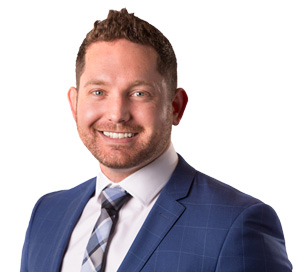 Troy Eadie understands deeply how a successful business develops to the point he deconstructs logically and tangibly how history, biology, and psychology determines what we do and results we get.
Troy has an unmatched ability to deconstruct the root causes of our business results and then apply them to simple but powerful models that will give you clear and tangible actions that will ensure your business achieves new levels.
His unique insights ring true not only because he has helped many business owners achieve great results but he has also dedicated his life to mentoring business consultants so they too can share the message and implement change.
His mission is to revolutionise the way business owners think so that they can develop the freedom and prosperity they deserve, but he doesn't stop there Troy's passion extends so deep into the teams and families connected to those businesses.
Troy believes that if we run great businesses they will support and nurture great family's and with great families, we will inspire and raise up the next generations to come.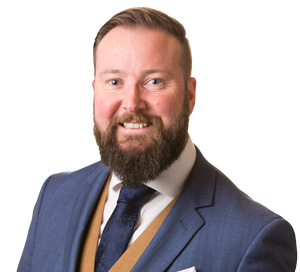 Glenn Adams is an experienced corporate consulting professional who has worked with many leading global brands over the past 25 years. Building his first company at 17 which he still owns today, Glenn has had the opportunity to experience business growth and success from the ground up. Owning three companies to date and currently building another to open in 2018, Glenn delivers to clients a wealth of experience.
During his time Glenn has successfully facilitated hundreds of seminars and workshops covering topics on Management, Leadership, Behaviour, Psychology, Team Building, Finance, Sales, Culture, Marketing, Customer Service, Retention, Systems/Procedures, Coaching and Professional Development. He has conducted many global operational reviews, audits and forensic financial fraud cases for leading companies and money lenders.
A Masters in NLP (Neuro – Linguistic Practitioner) with several thousand hours of stand up MC'ing, corporate training, key note speaking and a behavior and psychology background, Glenn investigates, builds, designs and has expanded businesses of all sizes globally.
With a passion for coaching and education, Glenn has designed, developed and rolled-out many corporate senior-management learning pathways for global elite businesses. Glenn's primary passion is guiding, coaching and mentoring business owners to get to the next level of growth and educating staff and owners on avoiding the 5 fatal flaws in business.
Glenn attributes a big part of his successful consulting career to the fact he is a business owner and has experienced much himself the ups and downs that get thrown at business owners daily.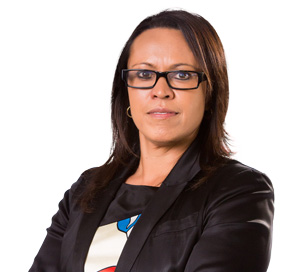 Marie is an experienced and dynamic corporate professional. She has held a number of executive-level roles in publicly listed information technology and telecommunications organisations. She has a depth of expertise in Management Consulting and Programme Management acquired throughout her career spanning more than eighteen years.
Marie is able to draw on her vast experience to rapidly build trust with her clients, which creates an opportunity for her to engage with them as a business advisor who is truly invested in their success and committed to delivering positives outcomes and maximum value.
Marie has extensive experience working across large-scale transformation programmes. She has worked with organisations in Financial Services, Government, Taxation, Professional Services, Aviation and Health. She has worked on a range of business system development and implementation projects, functional re-engineering and design projects, strategic planning and organisational change projects.
Marie is recognised as being a strategic thinker and achievement orientated. She is able to simplify complex business issues which enables her to facilitate solution design and implementation in an accelerated timeframe. She has successfully initiated and managed a range of business growth and optimisation initiatives. Having vast experience in all aspects of operational management, Marie has led a wide range of expansion, efficiency improvement and rationalisation programmes. She has implemented numerous business architecture programmes, financially structured consulting, systems integration and software development contracts and managed due diligence reviews. Her goal is to build and lead high performing teams to successfully achieve key objectives and strategic vision.
Marie is passionate about life, capitalising on opportunities that are presented and taking the time to enjoy the world and its beauty with loved ones.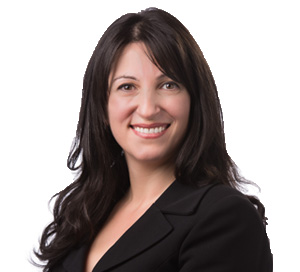 Having over 20 years of business experience, Lina has worked with large and small businesses to collaborate across the organisation to drive strategy, innovation and high-performance teams to realise business objectives.
With a Master of Business, Lina continues to draw on theoretical concepts, practical experience, yet always with a bias towards implementation and action.
Her passion lies in setting the strategic tone to build strong business foundations that support business teams to achieve and exceed business expectations.
As a trusted advisor, Lina has developed and implemented comprehensive and aligned strategic plans for small and large clientele, working with clients in commercial property, retail, travel, financial services, FMCG, and not for profit sectors.
She brings energy, creativity, constant learning and improvement to a business and its teams while delivering on the fundamentals and providing clear, focused and disciplined approaches to strategy, creative and production.
With over a decade in ad-land, Lina has developed a nous for knowing people and how to get your product or service into their hands.
Lina brings creative, integrated multi-channel experience that builds your brand awareness and reputation with a proven ability to drive market response rates, providing creative solutions across all online and offline mediums including digital, social media, and events.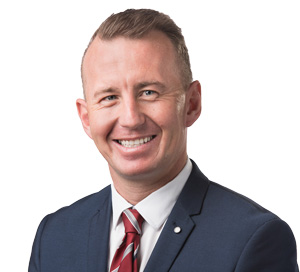 Jordon Smedley comes from a family of small business owners and developed a passion for business
at a young age. Starting his first business at just 18. As a result, Jordon is fully aware of the
challenges that business owners are facing on a daily basis. Like so many business owners, after
initially having high hopes and big dreams, he almost gave up on his first venture only 12 months in,
However, he remained committed to the vision he had for his business, worked through the
setbacks, and success followed.
Since then, Jordon has gone on to forge a successful career within the financial services and retail
industries over the last decade. Specialising in Business Operations and people management, Jordon
prides himself on his proven ability to create strong culture's and assisting those around him to
become consistent high performers and the best version of themselves. He is continually looking for
ways in which he can educate himself and improve both personally and professionally.
In addition to his business acumen, Jordon is also a National Championship winning rugby league
player and coach. Leading the Atlanta Rhinos franchise to their maiden USARL National Title in 2017.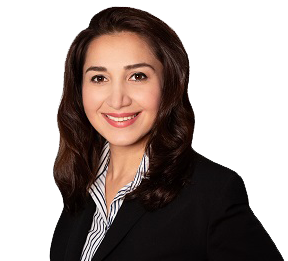 Esmira specialises in organisational strategy and systems development, working with leaders to build the skills and culture needed for change to become part of their corporate DNA. She has extensive experience in business management and development, accounting and business performance evaluations. She is a strategic and conceptual thinker who effectively partners with business leaders to assess opportunities, facilitate strategic decisions, and drive successful implementations.
Esmira holds a bachelor's Degree in business management from Touro College of New York. In the early stages of her professional career she was involved in helping tech start-ups to successfully raise and secure series A funds. Coming from a family of business owners she has developed strong business acumen at the early stages of her life and successfully sold her first business, Corporate Luxury Travel Agency, at the age of 25.
She has extensive experience in accounting both in the business sector and chartered accounting firms. During her career as a Management Accountant she has assisted well over 300 organisations in Australia and the Asia Pacific in Management Accounting and Business Performance Evaluations. She is a results-focused management consultant who is passionate about helping great businesses become extraordinary and revolutionising the way business leaders think.
Esmira is also a part-time lecturer across multiple Registered Training Organisations in both Sydney and Melbourne, facilitating and training students in Accounting, Business Management and Leadership.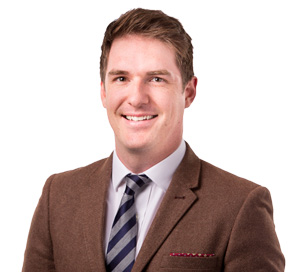 Rob comes from a family that runs a small business and he is passionate about helping business owners achieve success. He produces the marketing material at Business Success Systems as well as those of our clients. This takes the form of print and digital design, video, websites and marketing.
Rob has a bachelor's degree in Business and has worked closely with small business owners in varying industries. He has a strong understanding of the strengths and limitations of small businesses and marketing and uses this to provide as much value to them as possible.
He is committed to continual improvement and development and believes that as the marketing landscape is changing small businesses need to make it a priority to keep up and he is determined to make this happen for as many businesses as he can.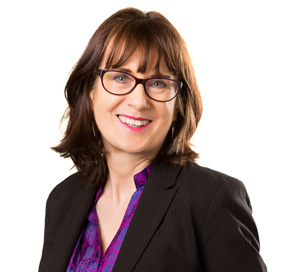 Lauren has a passion for helping business owners achieve the success they dream of. She speaks with business owners on a daily basis identifying what they need to work on and how they can take their business to the next level.
Lauren has been working with small businesses for over 20 years and is a small business owner herself. She understands the challenges that business owners face and what they must overcome to make their businesses extraordinary.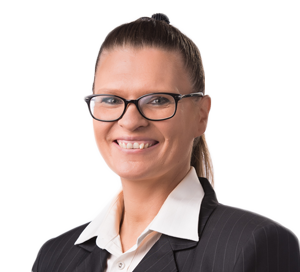 Zoe Piazza is an enthusiastic team member with over 20 years experience in helping Australian businesses grow. She interacts with owners on a daily basis identifying challenges and providing solutions.
Zoe's passion and dedication drive her to equip all business owners with the tools they need to define and achieve their goals and for their business to become one that is extraordinary.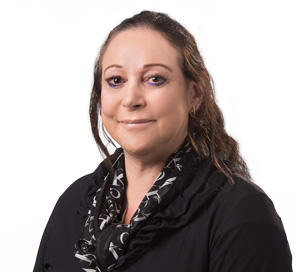 Natalie Brown speaks with business owners on a daily basis and is passionate about helping them achieve their goals.
She has worked extensively for the past 20 years in the industries of insurance, finance and property investment and is PSI46 Diploma in Financial services accredited with ASIC (Australian securities investment commission).
Natalie has a strong family background in manufacturing and retail providing her with a clear understanding of the challenges and frustrations that business owners face.