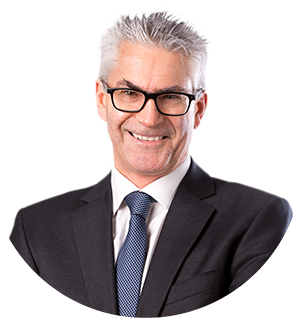 Greg Roworth
Founder
Successful entrepreneur and serial business owner Greg Roworth is a sought-after consultant and business mentor. His accomplishments in running and guiding businesses in Australia and New Zealand have generated great demand for his leadership and business skills which were on full display in his books "Put Your Business on Autopilot" and its sequel, "Run Your Business on Autopilot."
Greg's business career began in 1978 when he launched his own company in the irrigation industry, Aquarius Sprinkler System. By the time he sold the business 12 years later Aquarius had installed more than 1,000 systems in Adelaide and SA including Adelaide Oval, Lindsay ParkStud, and St. Peter's College. He also picked up the Toro Installer of the Year award.
After selling Aquarius, Greg focused on business consultancy and started as a consultant at Uniconsult Pty. Ltd. Upon obtaining his degree in Bachelor of Business (Accountancy) from the University of South Australia he established his own accountancy/bookkeeping practice in 1992 called Precise Bookkeeping. He sold this business in 1997, the same year he qualified as a CPA.
Greg's next endeavor was born out of his passion for guiding small business owners to success and had already begun to take shape with the creation in 1995 of Progressive Business Solutions. Greg's expertise as a business planning specialist was winning him wide acknowledgement.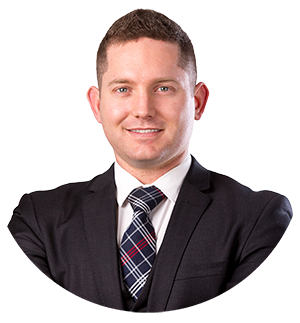 Troy Eadie
CEO
Troy Eadie understands business but not only from a marketing, systems and tactics point of view I'm talking about a Jedi level deep thinking standpoint.
He understands deeply how a successful business develops to the point he deconstructs logically and tangibly how history, biology, and psychology determines what we do and results we get.
Troy has an unmatched ability to deconstruct the root causes of our business results and then apply them to simple but powerful models that will give you clear and tangible actions that will ensure your business achieves new levels.
His unique insights ring true not only because he has helped many business owners achieve great results but he has also dedicated his life to mentoring business consultants so they too can share the message and implement change.
His mission is to revolutionise the way business owners think so that they can develop the freedom and prosperity they deserve, but he doesn't stop there Troy's passion extends so deep into the teams and families connected to those businesses.
Troy believes that if we run great businesses they will support and nurture great family's and with great families, we will inspire and raise up the next generations to come.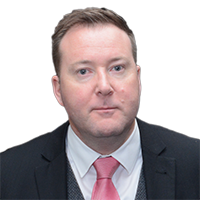 Glenn Adams is an experienced corporate consulting professional who has worked with many leading global brands over the past 25 years. Building his first company at 17 which he still owns today, Glenn has had the opportunity to experience business growth and success from the ground up. Owning three companies to date and currently building another to open in 2018, Glenn delivers to clients a wealth of experience.
During his time Glenn has successfully facilitated hundreds of seminars and workshops covering topics on Management, Leadership, Behaviour, Psychology, Team Building, Finance, Sales, Culture, Marketing, Customer Service, Retention, Systems/Procedures, Coaching and Professional Development. He has conducted many global operational reviews, audits and forensic financial fraud cases for leading companies and money lenders.
A Masters in NLP (Neuro – Linguistic Practitioner) with several thousand hours of stand up MC'ing, corporate training, key note speaking and a behavior and psychology background, Glenn investigates, builds, designs and has expanded businesses of all sizes globally.
With a passion for coaching and education, Glenn has designed, developed and rolled-out many corporate senior-management learning pathways for global elite businesses. Glenn's primary passion is guiding, coaching and mentoring business owners to get to the next level of growth and educating staff and owners on avoiding the 5 fatal flaws in business.
Glenn attributes a big part of his successful consulting career to the fact he is a business owner and has experienced much himself the ups and downs that get thrown at business owners daily.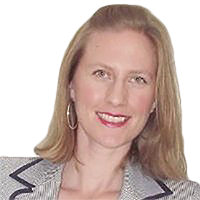 Kirsty Millar is one of our best consultants whose greatest mission is to help others achieve their goals and dreams. She has a strong background in sales and is a huge animal lover. Kirsty owns a successful business in Perth – Paws in the Park – that now runs on autopilot. The business success resulted in financial freedom and time for Kirsty to pursue other interests.
She travelled to the U.S. to study her Master's Degree in writing and after self-publishing several books and too many days relaxing on the beach, she decided to embark on a new adventure. She is now dedicated to helping others put their businesses on autopilot, to live each day authentically from the heart, and insists that every client sets and accomplishes goals that ignite their greatest passions.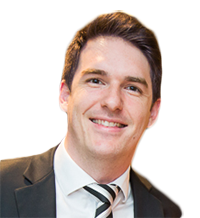 Rob Phayer

Marketing Manager
Rob comes from a family that runs a small business and he is passionate about helping business owners achieve success. He produces the marketing material at Business Success Systems as well as those of our clients. This takes the form of print and digital design, video, websites and marketing.
Rob has a bachelor's degree in Business and has worked closely with small business owners in varying industries. He has a strong understanding of the strengths and limitations of small businesses and marketing and uses this to provide as much value to them as possible.
He is committed to continual improvement and development and believes that as the marketing landscape is changing small businesses need to make it a priority to keep up and he is determined to make this happen for as many businesses as he can.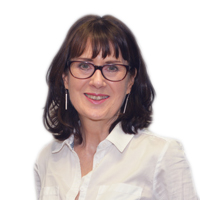 Lauren Masters

Business Education Consultant
Lauren has a passion for helping business owners achieve the success they dream of. She speaks with business owners on a daily basis identifying what they need to work on and how they can take their business to the next level.
Lauren has been working with small businesses for over 20 years and is a small business owner herself. She understands the challenges that business owners face and what they must overcome to make their businesses extraordinary.